Products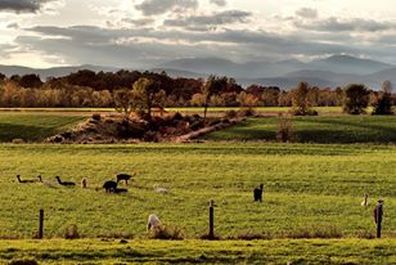 Soak in the breathtaking Adirondack view from the wedding barn
Meat
We offer natural, grass-fed beef from our Angus and Hereford herd at 4$/lb Hanging Weight when 1/4, 1/2 or whole beef is purchased.
We also offer natural alpaca. Alpaca is a sweet, red meat that is high in HDL and low in LDL, very lean and delightful. Please contact us to pre-order your alpaca meat.

Pets and Fiber
We sell lovely Huacaya alpacas as pets, 4-H projects, fiber and therapy animals. Flexible prices range between $200-$700 for pets, and $1000-$7000 for breeding stock.

We offer raw fiber in a wide variety of colors for the experienced spinner, curious crafter, and anyone in between. Flexible prices range from $5/oz to$10/oz, or $20 for a craft bag.

We also sell yarn, spun in Vermont mills for knitters. Prices range from $10 for skeins to $50 for tops.


Visit us here on the farm to shop for alpaca teddy bears, hats, mittens, gloves, sweaters, socks, scarves and more!


---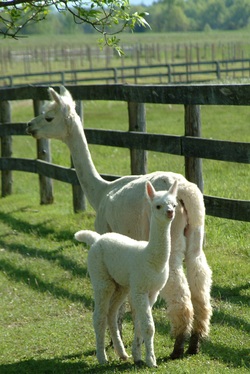 "Very relaxing. We will be back to visit. The scenery's beautiful and the alpacas are sweet. Thanks for the memories!" -Michele and Otto S.
---